2024 Mardi Gras Parade Tickets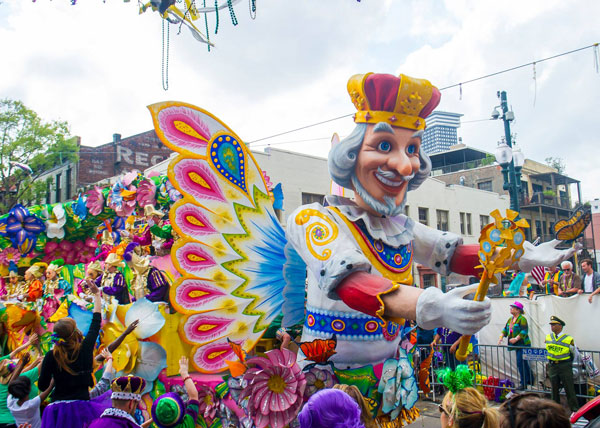 Experience the world-famous New Orleans carnival known as Mardi Gras. Wave and shout to float riders as they throw countless beads, toys, confetti, trinkets, and doubloons to you. Listen to local bands march their way down the streets in between parade floats.
Celebrate with friends, family, or make new friends from the elevated Mardi Gras parade stands on St. Charles Avenue. These grandstands give you the best view of the Mardi Gras parades as they jovially make their way down the streets.
The New Orleans parade stands get you up close and personal and grant you access to portable restrooms. These grandstands are located next to several tasty New Orleans food and beverage options.
Dont miss out on the 2024 Mardi Gras parades. This special celebration only happens once a year, so book your parade tickets today! All you have to do to get started is choose a Mardi Gras parade from our list or select your preferred parade grandstand to buy tickets.
These tickets are limited availability, so make sure to purchase yours as soon as possible!